Being a fan is a sort of mirroring. You search for contact points, real or wished for, where your lives are aligned with one another. Intersections of recognition. Like hearing a song in which the artist re-enacts something you've been through or having them share the same interests as you, creating within the same field, coming from the same place, sharing your dreams and desires, your culture, history, sexual orientation or gender identity.
I feel very aligned with Rihanna. She gets, reflects and challenges me. Not to achieve something far fetched or unattainable, just to dare be my authentic self and to do so with my head up. To be proud of my desires rather than shaming myself for them. To be proud of my priorities, proud of my honesty, proud of my open heart. And most importantly: accept the fact that I'm extremely flawed and make that an asset rather than a burden. To be unapologetic. And as it turns out, acknowledging your flaws is one of the best ways of relating to those around you. Stanning for Rihanna allows me to bond with friends, strangers, family and myself. It's attracting.
So, when it comes to her, the contact points are mostly real rather than wished for. That has turned out to be necessary in order for me to connect. For someone else the contact points may be dreams of what you wish you were or want to become.
Don't get me wrong, there's nothing wrong with wanting to be someone or somewhere else. Unlike voting for political ideas representing the upper class, where the action in and of itself is self-neglect, looking up to an idol is self care. The fangirl's political position is so damn neglected when it should be seen for the radical potential it possess. Fangirlin' is the collective effort of solidarity and the fanbase is a place where you learn how to give and receive support, get creative, share ideas and develop tools for building a stronger community. That is meaningful on both a private and communal level.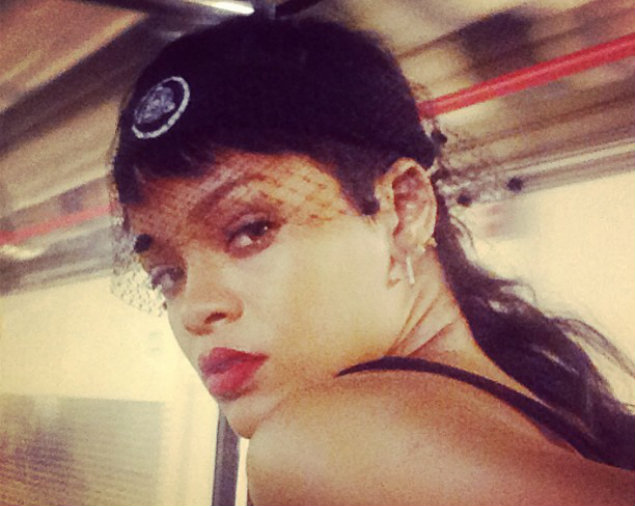 I mean let's be honest. We all need hope, we all need escape, we all need a vision or dream of utopia. A good artist provides you with that. An amazing one might also question authority, use their platform to lift up those in need of lifting, speak out on sexism, racism, inequality etc etc. The list of admirable and important qualities an idol can possess goes on and each item on that list can allow you to feel aligned with them. To mirror yourself in their achievements. In their strive. But for me, more than anything, it's the moments of discrepancy that provides a connection with the person rather than the idea. That is where my mirroring happens.
With Rihanna, the discrepancy is always present. There's no one I feel more aligned with, that I see myself more in, than her. From social media to interviews, concerts, editorials and music – there's always a point in which an indisputable humanity (vulnerability) shines through. In that I find myself. I find my friendships in her friends. I find my family in hers. I find my courage in her honesty and my body positivity in her boldness.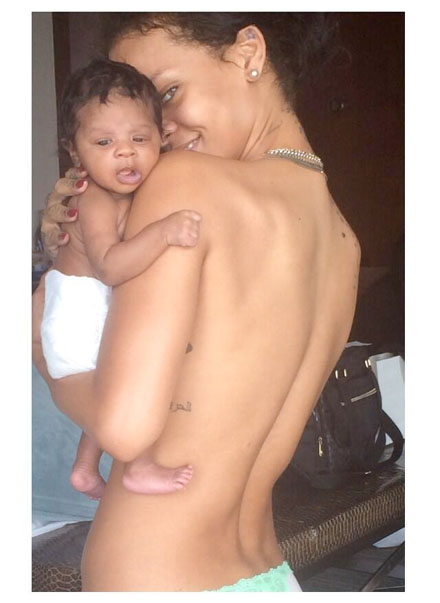 I also find one of my biggest sorrows when I see her holding Majesty. Because I know that warm, undescribable feeling and at the same time I know how it feels to leave that child behind. The promising of always being there and the fear of never fully being able to follow through. Because that's what it means to follow your dreams in another city, country or continent, you end up leaving people behind.
And you know what? It's 100% ok. You do your best, live your life and make sure to take care of yourself so that you can be as present as possible when the two or three or ten of you meet again. And you allow yourself to be the baddest aunt, cousin or sister that baby could possibly have.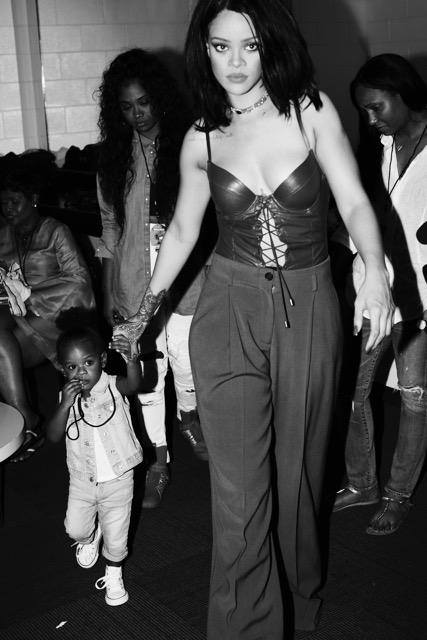 Most importantly, you have fun. Whether she's on her own, at the beach with her BFF, at home for Christmas or up on stage – she feels so damn relaxed. Like every space is natural to her. Not because she fits in but because she doesn't care too. She won't let people staring at her limit her sphere, she won't let an industry built for white people stop her from taking from it what she wants (but in other spaces she might be allowed to deliver the best acceptance speech she's ever given), she won't let a negative relationship infect the next one and she won't give up her integrity for nothing.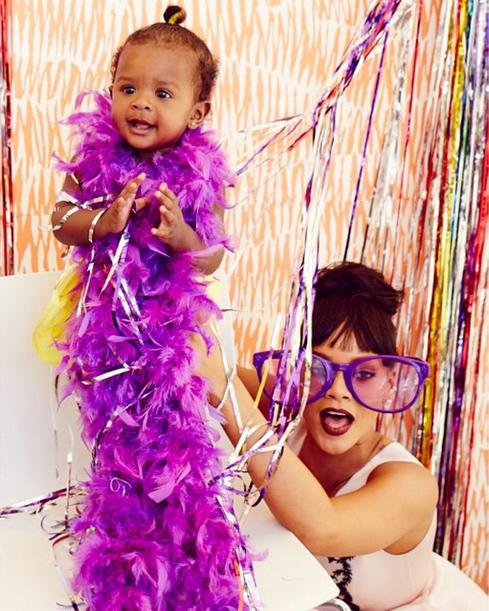 And that's some empowering shit. Being a woman in this society is a fucking nightmare. Each and everyone of us are strong for just daring to live. To see Rihanna not only engage with life but to conquer it is so liberating to me. And still, not even for a second, do I feel less than her. Somehow she manages to constantly jump down from the pedestal she's being put on. She doesn't want to be worshiped so she aligns herself with her fans rather than rising above them. THAT is everything. That is what makes her your friend and your confidant. That is what not only talks to you but with you.
To think that through all of the craziness and with all the flashing lights she manages to stay so grounded is really admirable. We talk about celebrities having to check themselves but truth is if we did that half as much as Rihanna must do we'd be way better off. If she can stay humble, so can you. If she can put friendship first, so can you. If she can take the time to listen when Majesty has something to say, even though she's in the middle of a world tour, than you can take the time to listen to your grandma repeating the same thing over and over again at the dinner table.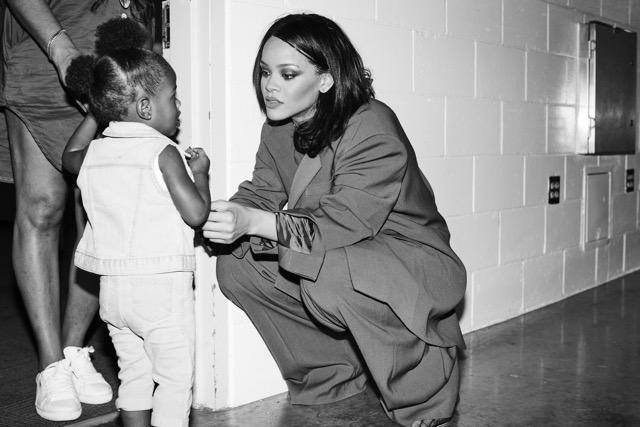 If she can find the courage to open her heart and her soul with millions of eyes watching, judging, hoping she'll fall – then so can you. And that's what I look up too. That's what draws me in. That's what's so magical about stanning for Fenty: you stan for your friend. And there's nothing stronger than friendship.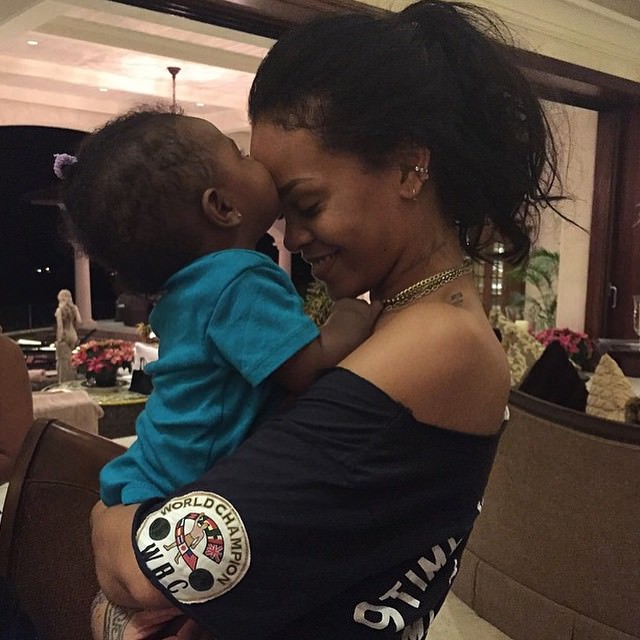 /Alex, who chose to have most of the pictures in this post be of Rihanna and Majesty. Their relationship is my closest alignment and I love seeing it develop.