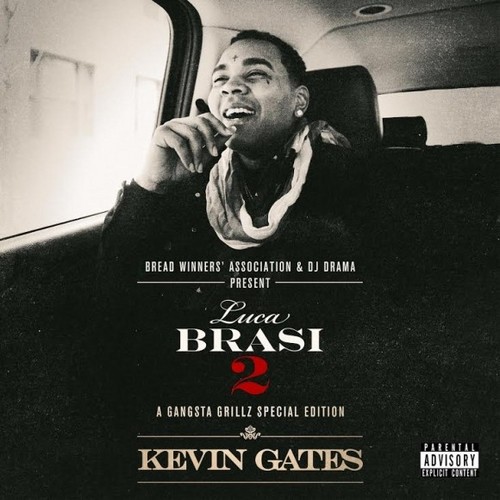 Ca 100% sannolikhet att vi pratar om detta mixtape när vi spelar in nytt avsnitt på tordag. Jag har inte ens lyssnat än men just nu precis så här innan jag ska trycka på play är jag helt säker på att min storebror/messias och Sannas framtida make Kevin Gates har gjort ännu en sjukt fet skiva.
Vem vet om det stämmer, vi får alla ta att trycka på play helt enkelt.
Om en minut, först ska jag skriva de två tankar som dök upp nu när jag klickat mig fram till skivan.
1. Jag läste de översta kanske 100 kommentarerna på skivan på Datpiff nyss, inte en enda kommentar handlar om något annat än att Kevin äter booty. Ser fram emot att höra om Kevin bjuder på fler nya detaljerade sex-referenser på skivan nu när han redan normaliserat rimming i det offentliga samtalet. 
2. Vem är denna producent Red On The Track som har gjort massa på skivan? Hur kan du heta Red On The Track när Q Red On The Track redan finns i Baton Rouge? 
Lyssna här: