THIS ANTi WORLD TOUR EXPERIENCE WAS A BLAST
For my first time seeing Rihanna in tour I decided to do things big. You know, Rihanna navy is like a family. I know a lot of navies through Instagram or Twitter but nobody really knows who I am. I'm not in what they like to call 'the Elite Navy'. So I was afraid to do multiple shows and not meet anybody and have a sad experience. But when tickets went on sale, I was like "Whatever Rebecca, take your tickets and you will see". So I decided to go in Manchester first. It was a great date because I knew that a lot of navies would travel there so I thought that it would be fun. And Manchester show was also during my birthday. I never did that for any artist. And for my second show, of course I decided to go in Paris (because I live in Paris lol). 
But Manchester was my first Rihanna date ever. I was so nervous. To meet all the navies, to see Rihanna on stage, to be alone, to be too far from the stage, I don't know everything was weird in my head. But it was a whole nother story! Every moment I lived in Manchester was so good. When I met all the navies, we were drunk partying on Rihanna's songs, we celebrate our show together, we sang together, we cried together, we were all happy at the same time, in the same place. It was magical. Really.
And Rihanna. Can words describe this feeling? For sure, no.
Do you know this feeling when you hear a music for the first time, when you listen to each beat, each note, when you hear the melody? When you go to a show this feeling is multiple by 1000000000. When I heard Rihanna sing 'Stay' for the first time, I immediately cried. I couldn't retain my tears. Before the show I said to myself, 'don't cry, you're a grown woman, you can do it' lmao but I cried like a baby.
Manchester was on another level. I already saw her before, several times. At the R8 experience, in Paris street, at the Hard Rock Café… But on stage it's something else. She loves her fans for real man. Like she gives all of herself on stage. She sings every word for us. She knows that when she sing 'Needed Me' she tells us her story but our story too. 
But Manchester was not my fave show. Paris was. Because, damn. The vocals, her energy on stage, each show is not the same definitely. Each show has its specificity. In Paris, she bring something special. I don't know how to describe it but it was a special night for me. My fave moment was the fourth act. When she comes with Needed Me following Same Ol' Mistake (my fave song). These two songs live are an experience everybody have to live. I'm in love with this part of the show. Really if I could marry something it would be for sure "Needed Me" and "Same Ol' Mistakes" live.
I was sad because Paris was supposed to be my last show. I wanted to try to meet her. But I already knew that other people "deserve" it more than me. I thought that it wasn't fair I don't know. I was ok with the fact that I would probably never meet her. Anyway I was so happy to see her twice ??
@Loonina :) pic.twitter.com/DYXlh4RXJ4

— Rebecca (@Beccacine) August 20, 2016
Munich was unexpected. I didn't plan to go there or to do a third date but my dear friend (@badgal_cindy) gifted me my last show. We were front row and it was amazing. But to be honest the crowd was not good (sorry) and I feel that she didn't feel the vibe… Idk. She had fun in Munich but it wasn't like Manchester or Paris. But it was cool anyway.
It was our last show and we tried everything we could to meet her so we waited like 2 hours in the backstage area. Then the moment arrived. My first tour, and the first time I talked to her, I hugged her, I met her ??. It was so special. But when I relive this moment I can't stop laughing. We saw her 2 bodyguards ran in the street. We were only 4 girls waiting outside. Then she stopped her car. During like 30 seconds, I didn't realize that she was stepping out her car. I was seated on the street, listening to Bryson Tiller, realizing that Rihanna was 5m in front of me. But I didn't move lmao. I was like "Hm ok, it's Rihanna" and then I really realized lmaooo. The others 3 girls were already hugging her, crying, etc and then 3 minutes after I ran to meet her.
Do you know what perfection is? Lmao. ROBYN RIHANNA FENTY IS THE PERFECTION. Now I understand all the praises Drake always said on stage about Rih lmao. Man. She looks so damn good. She smells perfection, she reflects perfection. We just take few pictures, we talked 2 min but it's enough. I'll never forget this moment ?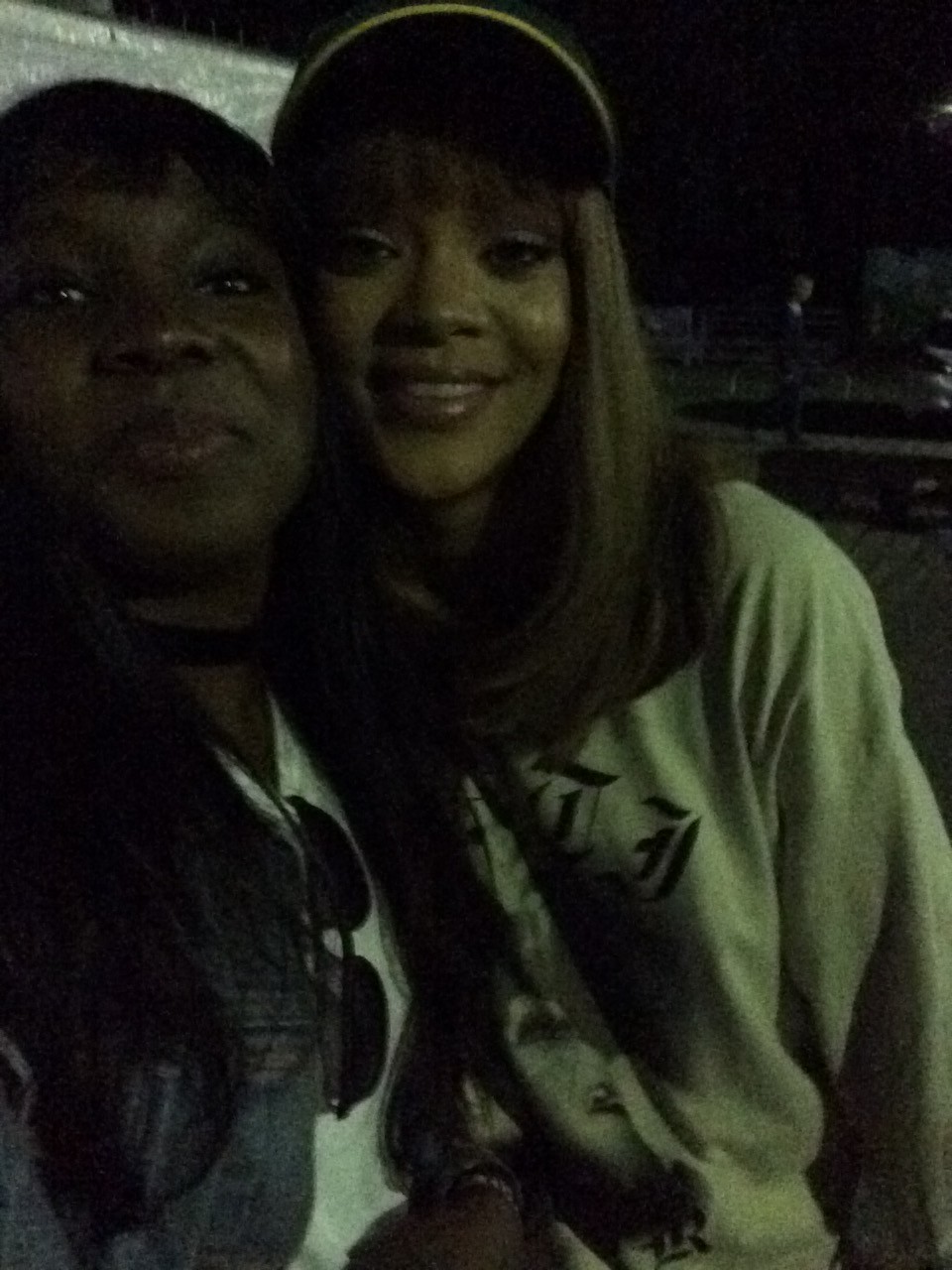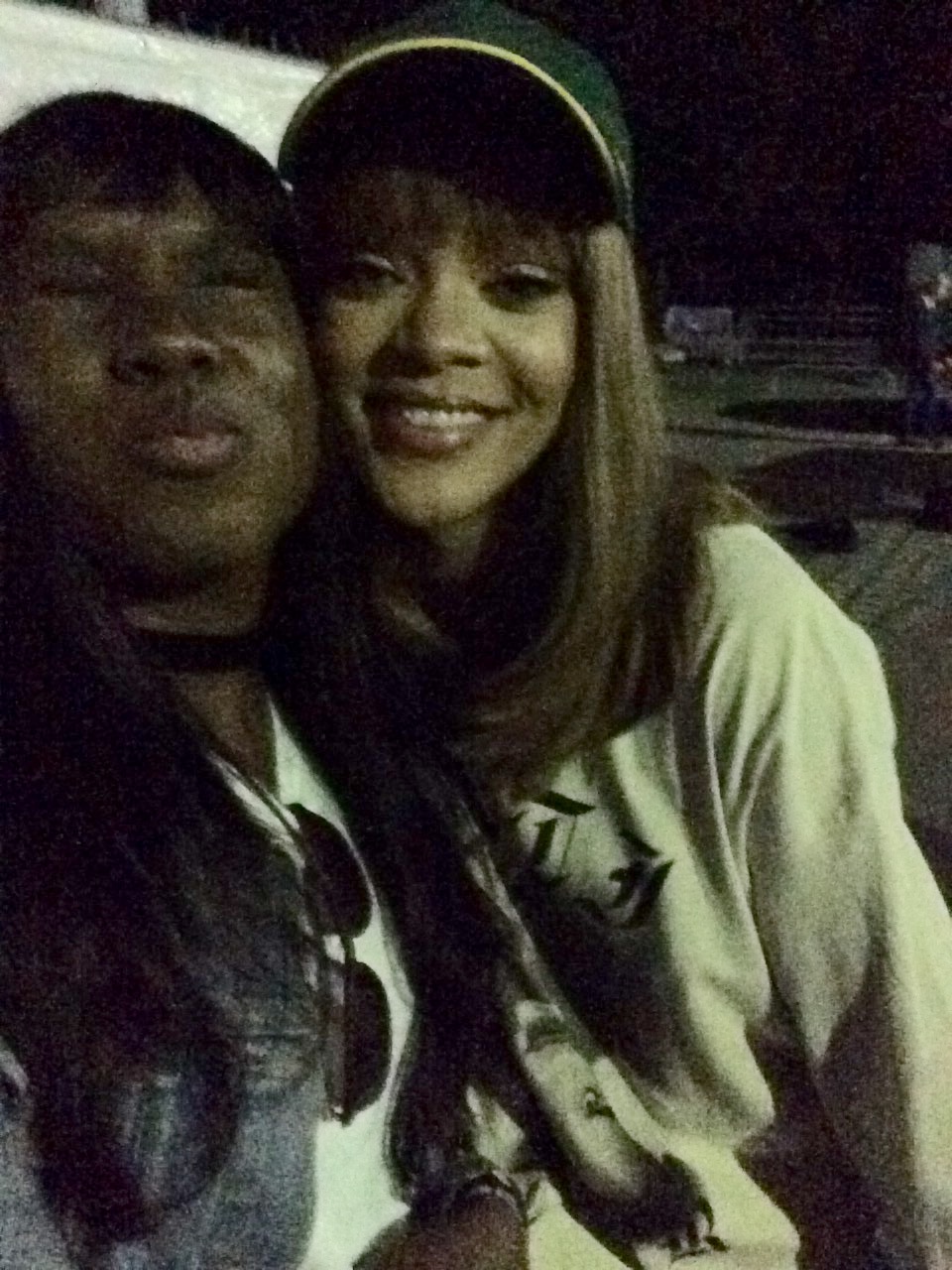 Thank you all the navies that help me, thank you for all those amazing moments, thank you for all these memories. Thank you Melissa. Thank you Lele. And of course, thank you Rihanna. Thank you Robyn. Thank you to allow us to live this kind of experience. This stan experience. I achieved my goal for my first tour. And I'm so happy. I'll never forget my first Badgalriri tour. OH FUCKING NO.
See you at the next tour ?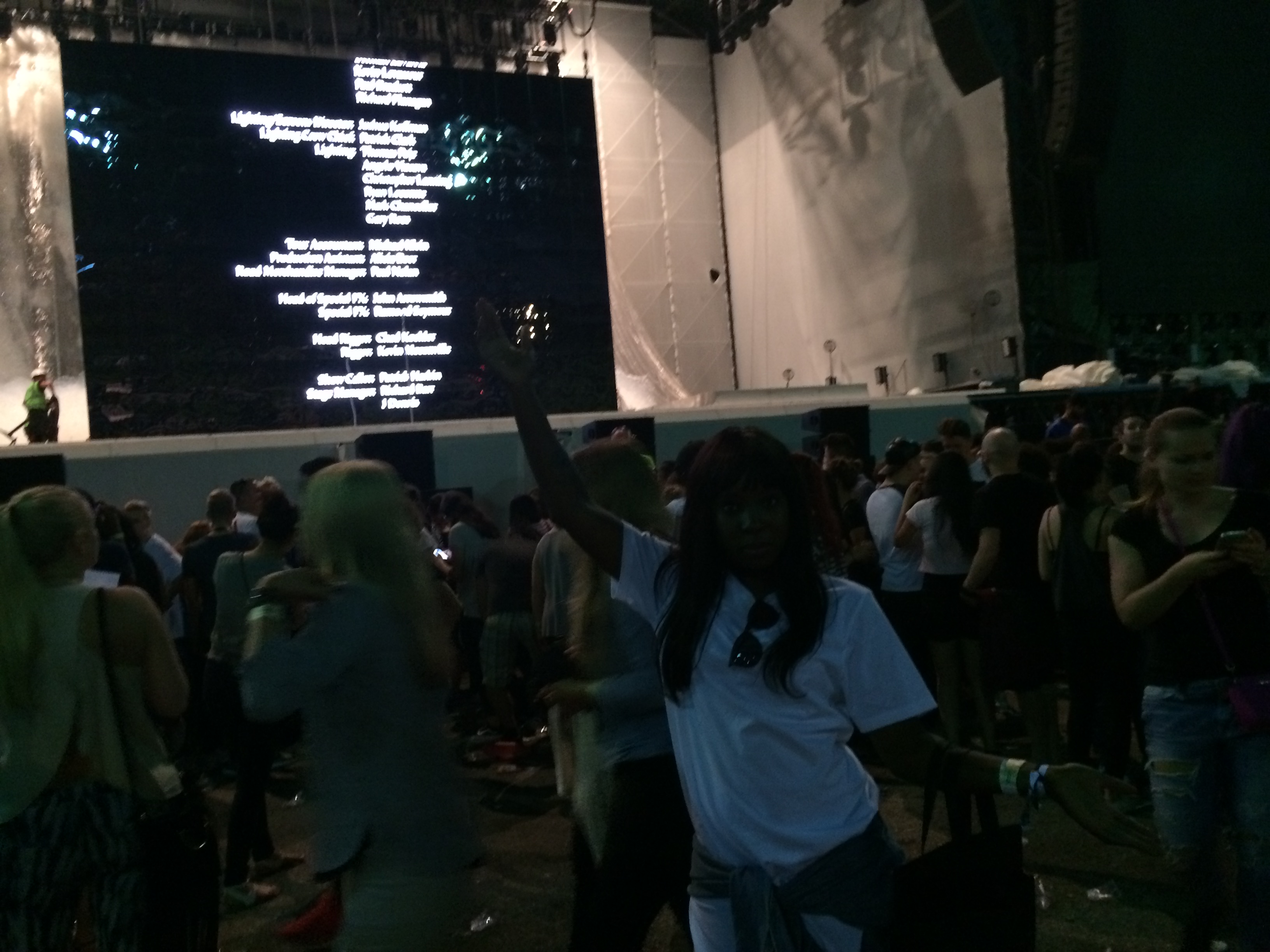 It's all for me folks! Thank you ?
/Rebecca, (or Becca for the navies)