We talked to Juan Sebastián Peláez, the artist behind the giant RiRi in Berlin, to get to know him and his work a little better. Happy reading!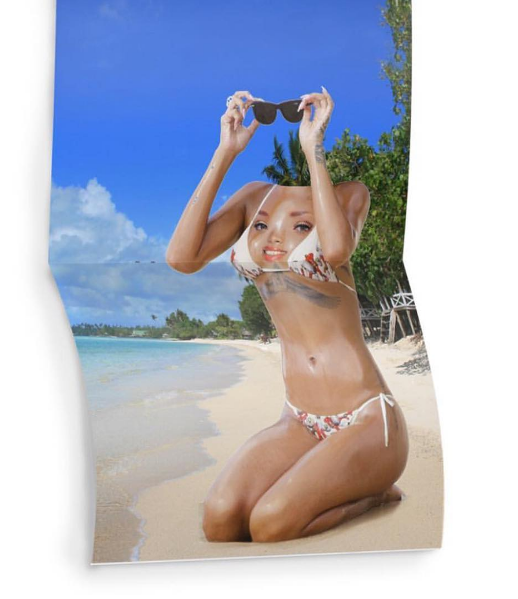 Hi Juan! Congrats on the success with Ewaipanoma (Rihanna) at the Berlin Biennale! Can you tell us a little more about yourself and the piece?
Hi! I'm an artist currently based in Bogotá, Colombia. The piece was made for the Berlin Biennale. It's about a myth of a monster that was supposed to have lived in the Americas long ago. When Christopher Columbus did his first voyage to the Americas he wrote on his logs that the "ewaipanoma" people lived there, headless humanoid people. They made engravings that were later shown around Europe about how Americans looked like.
How did you develop that into the piece we can see at Berlin Biennale?
For this piece I got a series of pop icons that were born in the same places where they first traveled and did the process of making them look like they were supposed to have been 500 something years ago.
What other icons have you portrayed this way, besides Rihanna?
I've done Falcao, J-Lo, Sofia Vergara, Ariadna Gutierrez, Belinda and some more.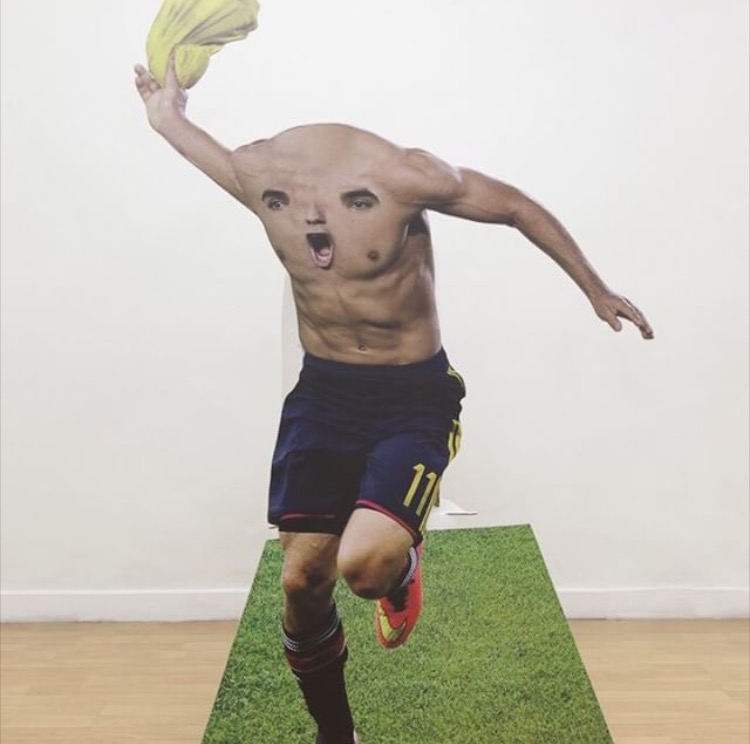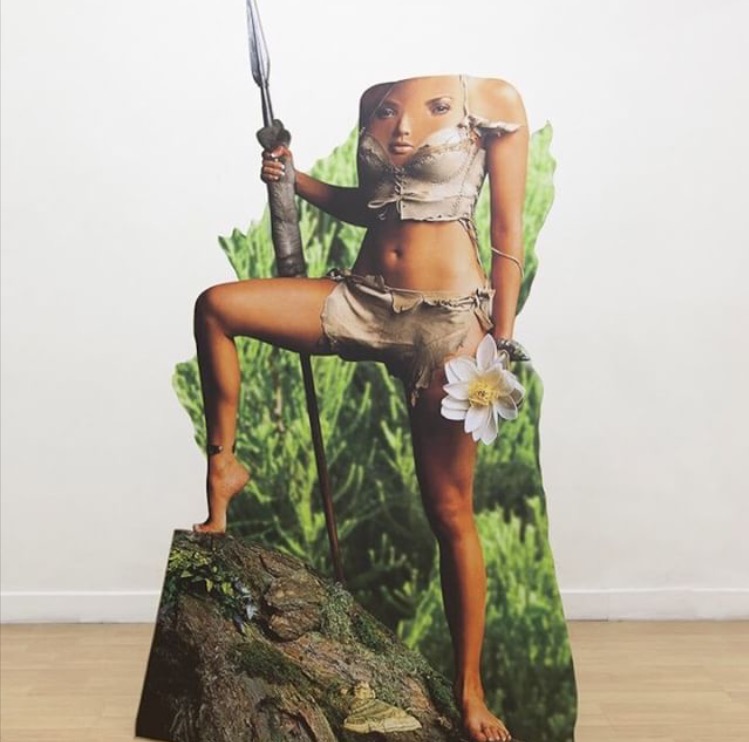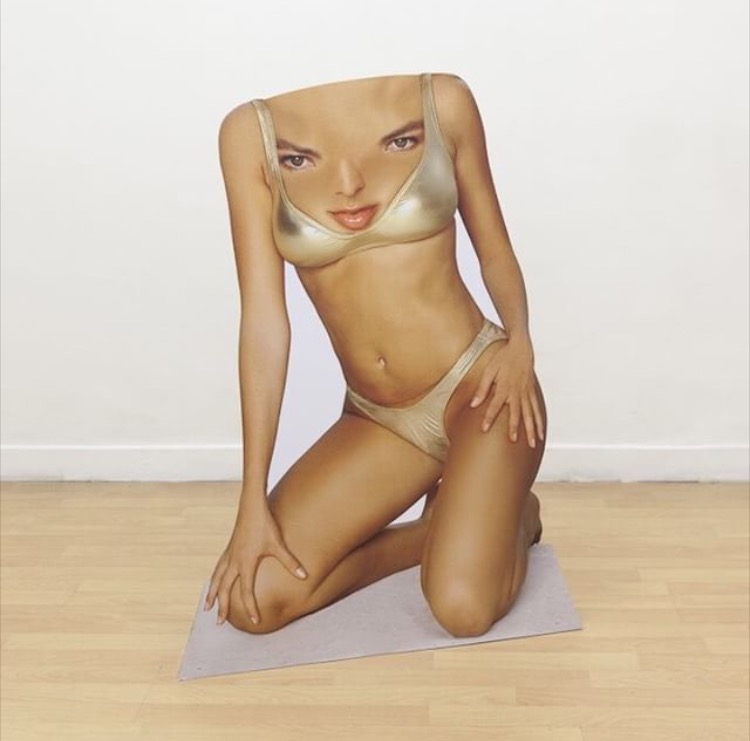 Cardboard cutout standees.
And all can be seen in Berlin?
No. For the biennale we just made on huge RiRi.
There's millions of pictures of Rihanna to choose from, how did you decide on which one to use?
I wanted one that was full figure cause it was gonna be a cutout. I didn't want it to have like a cut side, you know what I mean? And I wanted to have visible tattoos to make her visible. So after trying a bunch of options we chose that one. But I made at least 8 more Riris.
What happened to the other Riris? Where are they?
In my computer <3
Since this is a Rihanna blog, I have to ask: are you a Rihanna fan?
Of course!
Thank you so much for taking the time to chat with us Juan! We love giant RiRi!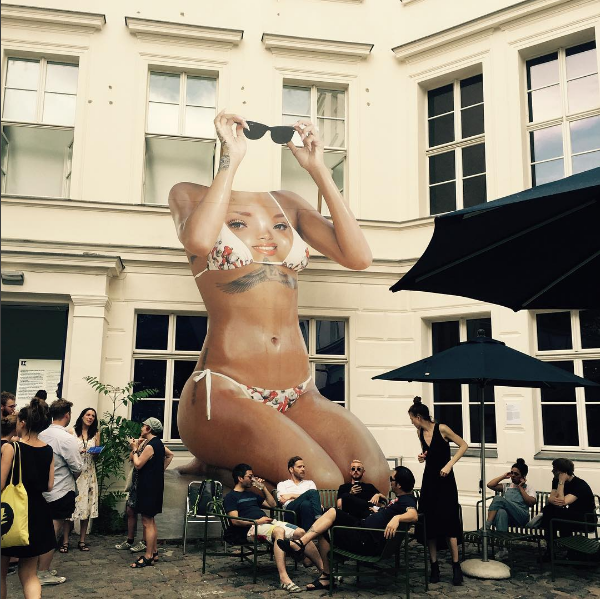 Ewaipanoma (Rihanna) can be seen at the Kunst-Werke Institute for Contemporary Art from June 4 'til September 18.