Hur sjukt det än låter så är vi påväg in i ett nytt årtionde. Det är lite som när man får höra att Amy Diamond är 27 år. Såklart är Amy Diamond 27, hon har varit aktiv i typ 27 år, men det låter fan ändå inte helt rätt. Det känns lika fel som "USAs president Donald Trump" eller "Melodifestivalen vinnaren Anna Bergendahl".
Hur kommer vi se tillbaka på 10-talet då? Kommer det vara det glada 10-talet, ja antagligen om man frågar Nassim Al Fakirs psykolog. Det kåta 10-talet? Ja antagligen om man frågar Frasse Levinsson. Pk-skit-håll käften-10-talet? ja kanske om man frågar Lasse Kroners mamma.
Allt tyder i alla fall på att vi springer in i ett nytt årtionde och en härlig lågkonjuktur, så vad passar inte bättre då än att bli lite nostalgiska och sammanfatta det irriterande 10-talet, om man frågar oss.
2010
2010 ville folk sluta gå på festival och den anrika Hultsfredsfestivalen lägger ner. Det hette att "Folk hade tröttnat på att ligga med killar som såg ut som Marcus Berggren innan han slog igenom i leriga tält in the middle of nowhere". Peace and Love slog förvisso publikrekord men nämn för guds skull inte det. Alla började beställa en "Oskar Linnros" på stadens frisörsalonger och över en natt ger han alla korta killar hoppet om att det är möjligt att dejta supermodeller bara man är lite känslomässig och har långt däruppe och kort på sidorna. Äntligen tror man att Svensson fått lite bra musiksmak när de bytt ut Boten Anna mot Gubben i lådan MEN lite senare samma år vinner den mediokra Anna Bergendahl över Salem Al fakir i Melodifestivalen och bevisar ännu en gång att svenskar inte borde ha rösträtt. 2010 är därför en enda stor cocktail i både gött och äckligt, fräscht och mysigt. SD kom in i riksdagen och som betalning från de isländska gudarna kunde vi inte flyga pga Eyjafjallajökull. Mest offpoint är Fredrik Virtanen som i sin årssammanfattning gissar på att Keith Richards snart ska dö.
Årets skandal: Lunarstorm lägger ner och gör det omöjligt för Sveriges alla peddon att bedriva verksamhet.
Årets Person: Vuvuzelorna, de där trumpeterna som skulle fördärva fotbollen och som varje skön farbror nu har i ett förråd i sommarhuset.
Personlig händelse: Jag tror det var detta år min gode vän Edvin var på Gröna Lund 18 gånger. En gång träffade han killen som senare skulle spöa Fredrik Reinfeldts son, han lovade att beskydda Edvin om någon skulle vara taskig mot honom, han har inte använt den tjänsten än, mig veterligen.
Betyg: 4/5 skriksjunga till Oskar Linnros låt 25 fast man var typ 11.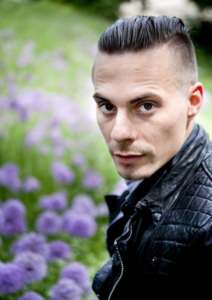 Såhär såg alla ut 2010 oavsett sexualitet.
2011
Sorgens år inleds med att vi sörjer Per Oscarsson, han gamla i Kaspar i Nudådalen, och liket har inte ens hunnit kallna innan Björn Ranelid gör entre i Lets Dance och hela Sverige ännu en gång måste samla sig som ett land i sorg. Ulf Lundell ställer in sin vårturné med anledningen "utmattning" och klädjätten Dressman släpper en klädkollektion med Rolling Stones INOM LOPPET AV 3 DAGAR. Det enda positiva detta år var väl att Elin Klinga bekräftar i "Pluras kök" i TV3 att det är hon är som "Sarah" i Mauro Scoccos låt "Sarah", som vi undrat och spekulerat, min gissning låg alltid på Renee Nybergs mormor. Veronica Maggio släpper Satan i gatan och får oss alla att sonika hänga upp Oskar Linnros-frillan på hyllan, förutom i Linköping där frisyrer 2019 JUST hittat till stadens frisörsalonger. Lena Nyman, Lasse Brandeby och Steve Jobs trillar av pinn, en av världens lättaste fuck marry kill va?
Årets skandal: Att Ola Lindholm väljer att ta ladd på pissmatchen Aik-Mjällby, sån waste.
Årets person: Gunilla Persson och "Gud får dig att kräkas".
Personlig händelse: Jag är 15 och lägger upp en bil med registreringskylten fap på instagram.
Betyg: 4/5 nazist-uttalanden av Lars von Trier.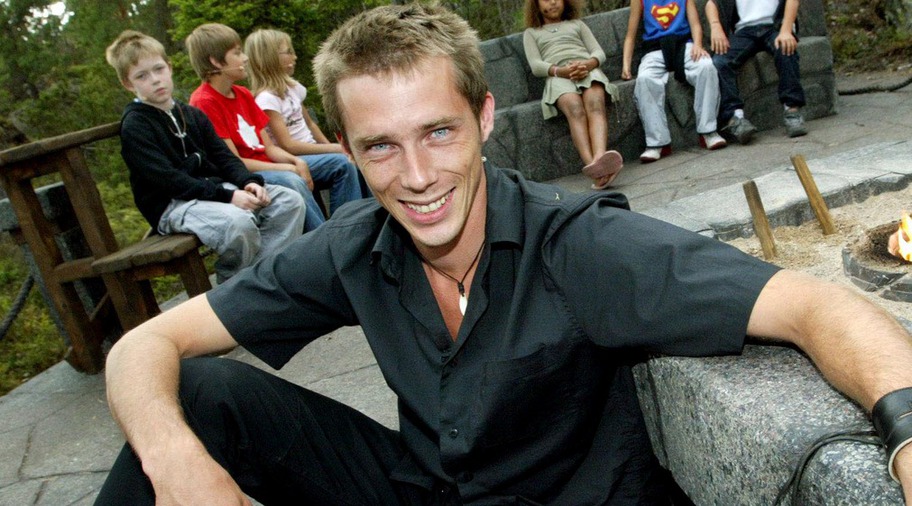 Ola Lindholm ledde barnprogramet "Wild Kids", ett Robinson för barn och svagbegåvade.
2012
Vi alla trodde att jorden skulle gå under och packade både farmor och faster i bubbelplast men istället hände något mycket mycket värre: Eric Saade och Molly sanden gjorde slut. Årets största filmhit är Sean Banans "Seanfrika" som ses av hela 12 personer. Landssorg ännu en gång när Björn Ranelid väljer att sjunga om säd i Melodifestivalen. Björn Ranelids fru är dessutom under denna tid min skolsyster, hon kommer alltid till skolan i dyr päls. Jag kan därför konstatera att Björns fru rört min och förhoppningsvis (?) även Björns pung. Senare under året var paret Ranelid med om en allvarlig trafikolycka, händelserna är förhoppningsvis inte sammankopplade. Eric Saade tar 1500 kronor för backstage-biljetter på sin show och wow vad det inte ens hade kunnat säljas som en musikhjälpen-auktion idag. Jag hade nog inte ens tagit emot 1500 bitcoins för att se Eric Saade sjunga Manboy i akustisk version live. Loreen vinner Eurovision och helt plötsligt har vi glömt och förlåtit Anna Bergendahl. Gagnam style släpps och helt plötsligt ska alla stoltsera med att den minsann heter Gangnam Style efter lyxiga kvarteret Gangnam-gu i Sydkoreas Seoul, "det är som deras Östermalm",  sa alla samtidigt som de grät åt tolka aldrig tårar – inte för att den var sorglig utan för att de ville ligga med Adam Pålsson så himla gärna. Swedish House maffia säger tack och hej för gott och tack för det säger vi alla andra.
Årets skandal: Inget kött på Way Out West, vilket leder till en nedåtgående spiral av tönteri och dåliga sponsorer.
Årets person: Personen som misshandlade prins Carl Philip i Cannes.
Personlig händelse: Min kompis Jocke lyckades lura våran lärare att han satt kvar i sin plats och få närvaro under samhällskunskapen när han bara hade satt en mössa på en boll och ritat ett ansikte på ett papper. Jocke pendlade varje dag till centrala Stockholm från Örebro så kunde ändå unna honom lite skolk.
Betyg: 3/5 Makonde Linde lurar kulturminister Lena Adelsohn Liljeroth att könstympa en svart kvinna-tårtor.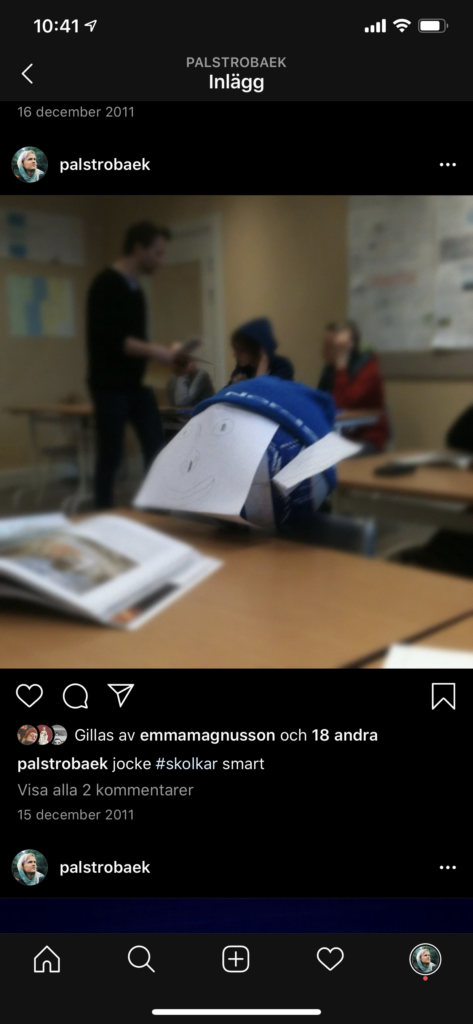 2013
Roligast detta år är väl ändå att skämta om Anna Odell. Hennes film återträffen gör succé, en film som handlar om att hon inte var inbjuden till en klassåterträff. Varje gång det vankades baluns kunde man fråga var Anna Odell var, svaret var alltid "Hon blev inte bjuden". Senare kom det väl t.o.m fram att hon var bjuden men att inbjudan hamnat under hennes hallmatta? Så tänker jag nu varje gång jag inte får ett bud av typ Patrikssons PR, att mina hudvårdsprodukter antagligen ligger under hallmattan. Eva Hamilton förklarar på presskonferens att svt snart kommer sända allt på nätet. Searching for sugarman får varenda kille med en mobilkamera att drömma om att vinna en Oscar. Hultsfred, som då tydligen uppståt, flyttar till Sigtuna och byter namn till Hultsfred Stockholm ungefär samtidigt som Martin Melin och Läckberg skiljer sig och vi hinner inte ens säga "är ingenting heligt längre?" fören Marie Serneholt presenteras som ny programledare för "Bingolotto". Vine (rip) blir alla kids bästa app och ger oss oförglömliga klassiker men också fucking bröderna Paul. Vines (rip) populäritet tvingar Instagram att börja med video och ger således egentligen alla mina vänner en chans att tjäna pengar på helt ok roliga klipp. Swedish House maffia tackar för sig och spelar sin sista spelning någonsin, i Miami.
Årets skandal:Närmare 500 000 kvadratmeter torvmosse brinner ner utanför Örkelljunga.
Årets person: Killarna i fucking Ylvis, what does the fox say vill man ju helst göra ogjord.
Personlig händelse: En religös släkting ger mig i julklapp "Brandmän med klös", en bok fylld med halvnakna brandmän som håller i kattungar. Personen förstod inte de sexuella undertonerna alls.
Betyg: 2/5 Pewdiepies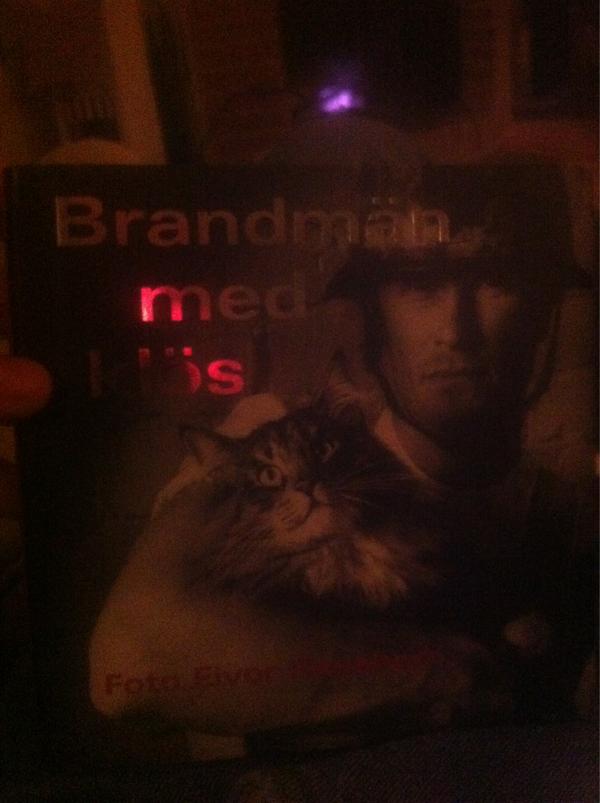 2014
Vi börjar året med att Beatrice Ask går på och delar en satirartikel om att 37 personer dog av överdoser dygnet efter marijuana legaliserats i Colorado. Hon säger att hon fattade att det var satir men att det ändå säger något(?). Blekinge läns tidning kallar 2014 för ett sorgens år. Detta delvis p.g.a alla som lämnat oss för tidigt men kanske framförallt för att det blir en pinsam tystnad i "Skavlan" i SVT när David Hasselhoff frågar gästen Kristi Brud vad hon är känd för. Medlemmarna i Panetoz måste ha namnlappar i SVTs morgonsoffa för att programledarna ska kunna skilja de åt (japp detta hände faktiskt) och Ellen den generösa cementerar sig som en äkta boomer när hon tar en selfie som slår något jävla rekord under Oscarsgalan. MIA SKÄRINGER FÅR SKIT FÖR ATT HON SKRIVER EN KRÖNIKA SOM LITE FÖR MYCKET LIKNAR EN SÄLJTEXT FÖR PROVIVA. Mia Skäringer var alltså typ 2014 års Kakan Hermansson. The fooo slår igenom och det är fullständigt kaos runt om kring base23s lokaler kring östermalmstorg där grabbarna repar. Janne Malmsjö slår i huvudet på lets Dance-finalen, alltså han satt bara i publiken och var full typ?. Ruben östlund vinner pris för pissfilmen turist, om det är filmkonst när en pappa inte hjälper sin familj har jag lite semesterfilmer jag gärna skulle vilja sälja till Hollywood. Blekinge läns tidning skriver att 2014 är året alla ska ha en podcast, vänta bara BLT, VÄNTA BARA. Outkast blir nästan avbokade från Way Out West pga sexistiska. Lorentz slår igenom stort och helt plötsligt ska alla killar se ut som att de är vaktmästare på Södra Latin.
Årets skandal: När både Ship to Gaza och Fria Tider gillar min tweet om att vi borde bomba Norge som bytt namn på Alfons Åberg till Albert Åberg. Alfons är tydligen Hallick på norska.
Årets person: Min 17åriga kompis Adam som skulle köpa 3:50r men som fick panik och köpte fyra kilo palsternackor också för att "verka vuxen".
Personlig händelse: Min lillebror får ansvaret att köpa present till sin kompis, köpte tre paket riskakor med orden "alla gillar riskakor" och "han ville ha något praktiskt".
Betyg: 5/7 the foo-porr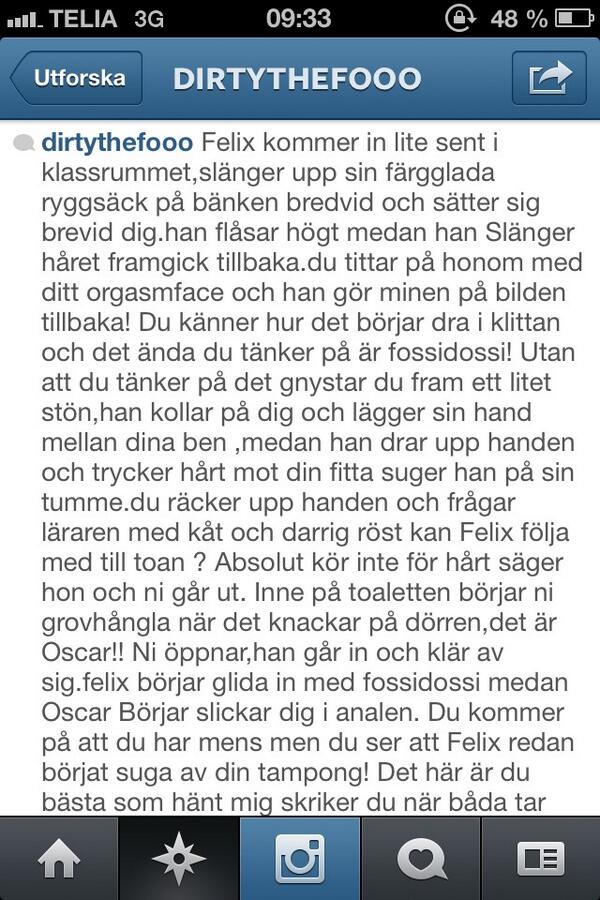 2015
2015 är verkligen inte de sköna killarnas år. SVT lanserar den bespottade serien Boys som egentligen bara handlar om att Adam Pålsson rakar pungen med skakig kamera. Den blir så hatad att det tillslut är coolt att gilla den och typ Liv Strömquist hyllar den tillslut i sin podd. Martina Haag hänger ut sköna snubben Erik Haag (som bara ville vara lite otrogen) i hennes bok "Det är något som inte stämmer". Det är något som inte stämmer är dessutom det jag känner när jag idag ser bilder på Viktor Frisk och Martina Haag. Ruben Östlund spelar in sig själv när hans mediokra film turist inte blir Oscarsnominerad.  Mandio Diao splittras och blir aldrig detsamma, alla 150 tyska fans gråter. Robban Broberg dör. Måns Zelmerlöw råkar säga fel vinnare på kristallen men ingen i publiken bryr sig p.g.a att alla är för fulla och helt upptagna med att försöka få till en liten liten otrohet med den där unga praktikanten. Ingenting går snubbarnas väg detta år. Kulturmannen-debatten härjar för fullt. K svensson gasar sig igenom en av Sveriges största drev någonsin och Gustaf Noren gör bort sig i Breaking News.
Nu ser jag här i mina papper att jag läst fel. Sa jag att 2015 INTE var sköna killarnas år? för då ljög jag? Håkan (Hellström, inte bråkan) säljer 3 miljoner biljetter till Ullevi på fyra minuter och är således så rik att han kan köpa loss hela andra lång. Stenmark vinner lets Dance. Måns vinner eurovision och Kleerup ligger med Lisa Nilsson under så mycket bättre (detta är ett rykte jag läst på Flashback, men är för bra för att inte vara sant). Sist men inte minst så förlorar Thomas Krangnes oskulden. Länge leve den sköna killen, den sköna killen kan aldrig dö (förutom om typ 2 år).
årets skandal: SVT Flow, orkar inte ens försöka förstå hur de tänkte.
Årets person: K svensson gasade sig ur en kris, nothing but respect.
Personlig händelse: Min pappa klädde av sig i ett tåg och la upp på twitter och nu är det det enda som kommer upp om man googlar mig. Länge leve den sköna killen.
Betyg: 5/5 Lasse Kroner skämt om sin kuk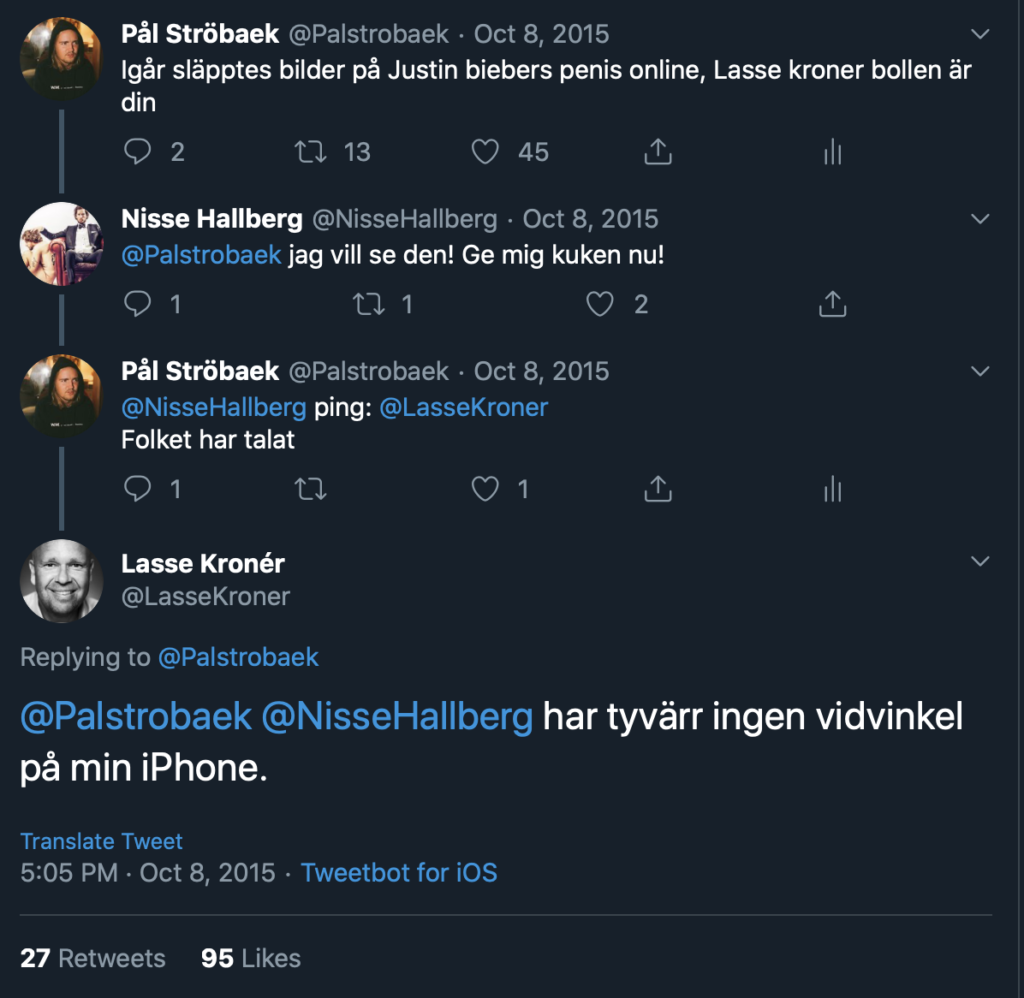 2016
Skam tar över hela världen och helt plötsligt börjar alla tjejer bryta på Norska så fort de fått i sig en öl. Kanske bättre det än idag när alla killar börjar härma Jonatan Unge så fort de ens luktat på en hot shot. På tal om skam så vinner Joel Ighe ett hederspris som en skön person på Nöjesguidens stockholmspris. Persbrandt får inte längre spela Gunvald Larsson, buhu säger alla 40+ killar med dvd-samling och it-relaterade jobb. Anna Book diskas från mello p.g.a att låten redan deltagit i makedoniska tävlingen, buhu säger alla med Anna Book-relaterade jobb (alltså Anna Book och Sonja Alden). Alicia Vikander vinner en Oscar och får alla tjejer på Södra Latin att intala sig själva att det är ok att inte komma in på scenskolan, "TITTA BARA PÅ ALICIA". Kanye West hälsar på i Älmhult, först ryktas ett stort samarbete med Ikea men tydligen är bara Kanye ett stort fan av filmen "Åsa-Nisse – Welcome to Knohult". Avicii meddelar att han slutar turnera samma dag som Yohio offentliggör att han flyttar sig och sin karriär till Japan, vi önskar så innerligt att deras vägar förbyttes där och då.
Årets skandal: CRFN snor friskt från Louis CK (rip) till sin nya serie Juicebaren. Nu när man ser tillbaka på det gjorde hon kanske inget fel, gubben förtjänade det.
Årets person: Jag, jag var fan otrolig 2016.
Personlig händelse: Min vän Edvin blir rikskändis när han live under Amy Schumers show i globen får gå fram till henne och säga "Mellangård". Han blev sen omnämnd i Aftonbladet som det bästa i hela föreställningen.
Betyg: 5/5 Juicebaren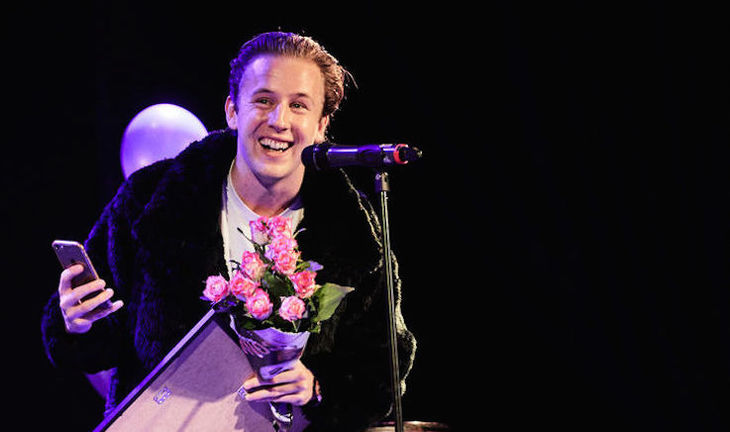 Såhär såg Joel Ighe ut då. Enligt egen utsago fick han ligga minst tre gånger per kväll under denna period.
2017
2017 springer clowner runt på stan och skrämmer folk, men nog om NMR. Ebba Busch Thor tjatar sig med i så ska det låta, ungefär samtidigt populariseras ordet "cringe". Håkan Hellström försöker öppna musee-verksamhet på Liseberg och det blir den största succén sen Sean Banans Seanfrika 2 släpps på bio. Cirka 9 kinesiska turister besökte museet i tron om att det var toaletter. Ruben Östlund vinner Guldpalmen med en film som sydsvenskan kallar en högerpopulistisk töntkomedi. Jockiboi vinner guldtuben och får varenda halvtatuerad, halvalkoliserad småbarnspappa från Linköping att hoppas på nocco-spons. På något jävla vänster lyckas Daniel Redgert bli household SAMTIDIGT som Henrik Berggren blir poppis igen, hur de kan poppuläriseras samtidigt är det underligaste som har hänt. Mina vänner JacquesThomasOscar vinner Nöjesguidens stockholmspris för årets nöjesförbättrare. Rebecca och Fiona skrek ut sitt missnöje i lokalen. Jag ska helt ärligt säga att jag inte kommer ihåg så mycket av 2017. Jag festade och jobbade något enormt (om det kan räknas som jobb att hänga med Youtubers och festa att sno folks bord på spy bar).
Årets skandal: Bråvallafestivalen i Norrköping ställer in. Arrangörerna skyller på de flera övergrepp och våldtäkter som skett under festivalens år. Sanningen ligger nog antagligen i de många miljoner man år efter år gått back på satsningen. Flera (aningslösa) influncers hyllar tilltaget.
Årets person: Jean-Claude Arnault, eller som Peter Englund väljer att kalla honom i Expressen: "Den jäveln".
Personlig händelse: Jag träffar en person som börjar sälja fidget spinners till mig på fyllan. vi har en idag en sporadisk kontakt på Instagram.
Betyg: 3/5 bönder i bonde söker fru låg med varandra istället.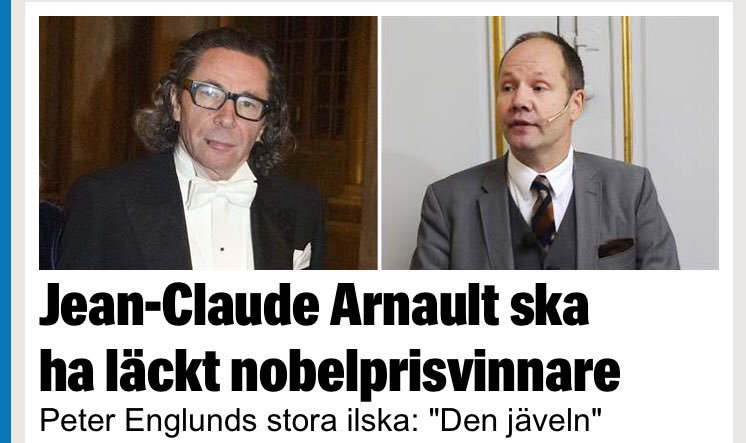 2018
Metoo tuffar på ordentligt och får varenda mediaman att kika på sparkontot. GDPR-skämt fick alla de tråkiga på kontoret att skrocka till och känna sig iaf för stunden som Johan Rheborg. Kylie Jenner släpper en två timmar lång video på Youtube om sitt nyfödda barn och varenda influencer blir därefter en efter en gravida. Elaine Eksvärd börjar dreva mot Mr Cool och Simon Gärdenfors för att de sjungit om att ha sex med barn, vänta bara tills hon får se alla 27åriga Art Directors Tinder-matchningar. Albin Lee Meldau bevisar att man inte behöver vara framgångsrik och eller särskilt likeable för att delta i så mycket bättre. Özz Nujen la också upp en alldeles för lång live på Instagram från någon fest där Carola stod och drog skämt och sjöng på en scen och en av dansarna i Lets Dance dansade bakom henne, allt ackompanjerat av diverse rasistiska fylleskämt av özz MEN SKIT I ALLT DET. Det stora 2018 är såklart den runkande tv-mannen. Mannen brukade gå in i sitt gym och runka på saker och sen lägga ut på Tumblr om kvällarna, men på dagarna, då satt han i direktsändning och läste typ nyheter. Jag brukar tänka på honom rätt ofta, vad gör han idag? Har han slutat runka mot gym-redskap? Gjorde han ens något olagligt? För om det är olagligt att runka mot gym-redskap får ni gärna spärra in mig. På tal om runk så återförenas såklart Swedish house maffia med inga planer på att sluta (jag ger det tre år).
Årets skandal: När Della Q skulle vara flippiga och var taskiga mot Jonas Hassen Khemiri på nöjesguidens stockholmspris, han var verkligen egentligen för fin och bra för att komma dit men hade kämpat sig dit trots sitt enorma självhat så skulle de prompt kasta skit på honom. Tror inte han repat sig än.
Årets person: Lill-babs och Avicii :(
Personlig händelse: Blev mordhotad efter jag skrivit ett taskigt inlägg om VRG Djursholm. Slutet gott allting gott och kommentera om shoutout Philip Versteegh som borde starta upp intervjusällskapet igen.
Betyg: 5/5 Voi:s.
cbb06f6c337640349b28afd7ebd16f57
2019
Jag tycker det känns för tidigt att sammanfatta 2019. Men om man ska ta med sig något är det att Greta Thunberg t.o.m fått gangserrapparna Einar och Macky miljömedvetna, deras senaste låt heter "Tesla" och refrängen går "Ratatata från en Tesla".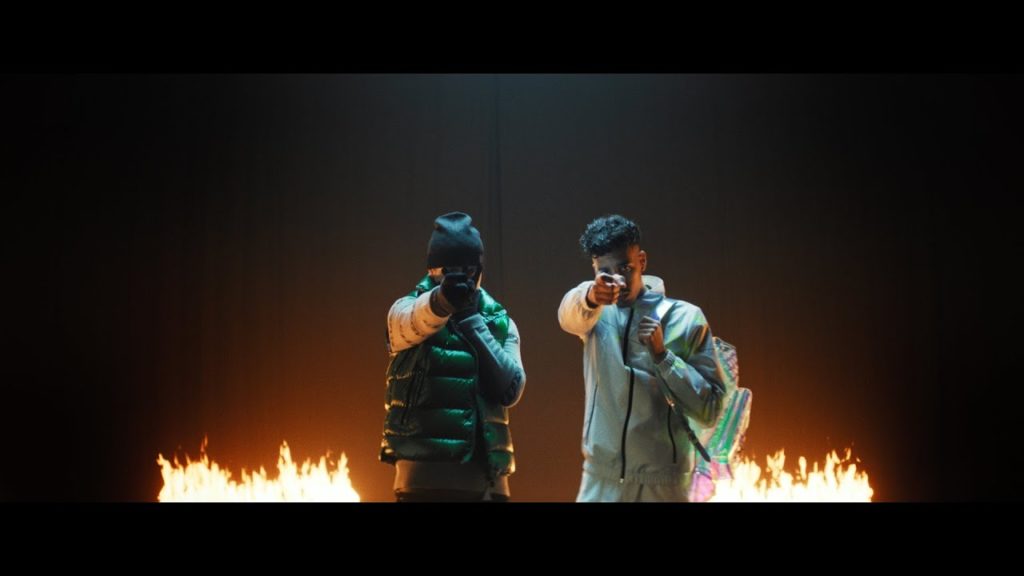 Sammanfattningsvis:
10-talet känns när man ser tillbaka på det mest som en enda stor dominoeffekt av trafikolyckor. Det känns som det sakta men säkert för varje år blivit lite värre och värre och ballat ur mer och mer. Nu när man ser tillbaka på det kanske man önskar att vi i framtiden tar ett steg tillbaka och lugnar oss lite ibland. Att vi kanske lägger ner telefonen, loggar ut från Instagram i paddan och andas i fyrkanter. Framförallt vill jag uppmana alla att INTE rösta på Anna Bergendahl i melodifestivalen, för skickar vi henne till Eurovision och det går som förra gången så kommer nog aldrig Sverige bli sig självt igen. Hej då 10-talet och hej då Swedish House Maffia.
—
Pål Ströbaek