"Min ickebinära partner gillar inte årets Pantone-färg?", "Jag är gravid men vill inte berätta för min poddkollega pga är livrädd att det ska visa sig att hon är psykotisk?", "Jag har svårt med polkagrisar, tuggar man dem eller ska man verkligen slicka på stången som en idiot tills den smälter?". Såhär ser min DM-inkorg ut dagligen, därför tänkte jag idag hjälpa er läsare med era relationsproblem en gång för alla. Jag kastade ut frågan "Vad är ditt relationsproblem?" på Instagram.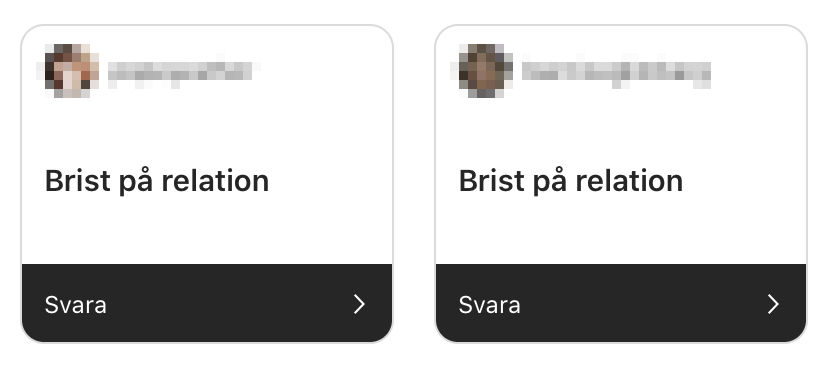 När man är så pass ounik att man drar samma pappaskämt som den föregående, helt slumpmässiga, DM-slajdaren, då har man nog redan ett svar på frågan, varför man inte är i en relation. NEEEEXT.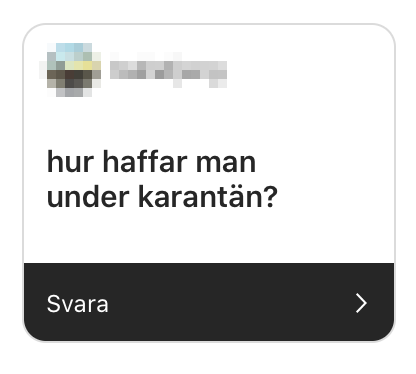 Har du missat att svenskarna lever vidare precis som vanligt? Det är fullsatt på uteserveringarna! Det moffas i sig rökt ål precis som det alltid gjorts (tydligen)! Andrés Esteche kastar boomerang i Ånghästparken! Bladee äter korv i adidasbyxor! Han den andra killen i Erik Nivas podcast gör ännu en reklamspot själv, för Erik Niva VÄGRAR ta i den smutsiga reklamen ens med tång! Livet är exakt som det alltid har varit. Inget har förändrats. Med det sagt: Att likea en gammal bild är väl på riktigt det enda som funkar?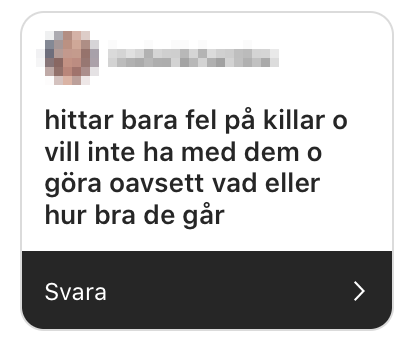 Killar va? Can't live with them, can't byta sexualitet och gilla tjejer istället. Synd! Det hade ju varit så jävla smidigt. Jag har en vän som är exakt likadan, vi kan kalla honom för Jacques Jonsson, det jag upplever med honom är att han helt enkelt, innerst inne, inte vill ha en relation. Kan det inte vara så enkelt för dig med kära läsare? Varför är målet alltid tvåsamhet, am I right ladies??  ;).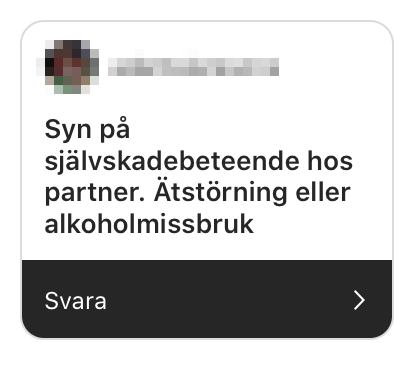 Oj vänta, nu har det blivit fel här. Du tror att du ska vända dig till MIG med SERIÖSA frågor? Den här bloggen heter "Amy Diamond-podden", inte "Folkhälsomyndigheten informerar om läget med självskadebeteende, ätstörning och/eller alkoholmissbruk". Men nåväl låt mig ge det ett försök. Jag har nog varit tillsammans med hela diagnosorgeln, så att säga, allt från borderline med ätstörning till borderline med ätstörning, t.o.m. en tjej som hade borderline MED ätstörning. Jag har nog såhär i efterhand förstått att jag kanske var otillräcklig i de relationerna? Inte att jag gjorde skada kanske, men att jag inte visste hur jag skulle bete mig. Tror det är så extremt viktigt att vara lyhörd och empatisk i såna relationer. Äh vet du vad, jag kan inget och har inget bra svar. Eller fan din fråga är ju rätt dålig tbh? Vadå "Syn på"? Klart det är röva. Ha d gott, Glenn.
Det är alltid "efterblivet" att ligga med någon som får en att skicka en fråga till någon som kallar sig Relations-Thomas. Du borde ju såklart berätta för honom. Go for it. Må det bära eller brista, la det swinge, la det rock 'n' roll. Vad är det värsta som kan hända? Att han aldrig mer vill träffa dig och du ser er vänskap förtvina, att du ser alla de där ögonblicken ni delat försvinna i tiden, likt tårar i regn? Nej, det är verkligen inte det värsta som kan hända. Det värsta är om han faktiskt besvarar dina känslor, du blir överlycklig och sen totalt förnedrad två månader senare när han ligger med någon annan. NEEEXT.
To be continued.
—
Thomas Krangnes