I saw Rih's latest collection for her FENTY x PUMA line glued to multiple live streams, admiring the catwalk in awe together with one of my BFFs. Rihanna's projects have a way of making me feel part of something bigger, be it her excellence, fanbase or friendships. I think it's amazing how she manages to bring that feeling to me not only through her music but with fashion, interviews and performances as well.
How amazing isn't it that fashion, music, art, movies, literature, architecture etc can make you feel things? For me it's one of the best parts of life, to experience a physical sensation thanks to the arts. That's something worth fighting for. I'm thinking of Trump's plan to eliminate all funding to programs like the National Endowment of the Arts, for example. That can't be allowed. We can't allow it. Art and the opportunity to practice it is vital for the quality of life and a healthy democracy since it allows us to feel, reflect, experience new things and challenge our way of thinking. Which is of course exactly what oppressors try to suppress.
A group of people that truly understand the link between art and quality of life are fangirls (we live for it after all!). So I decided to ask around:
How does the new Fenty x Puma collection make you feel?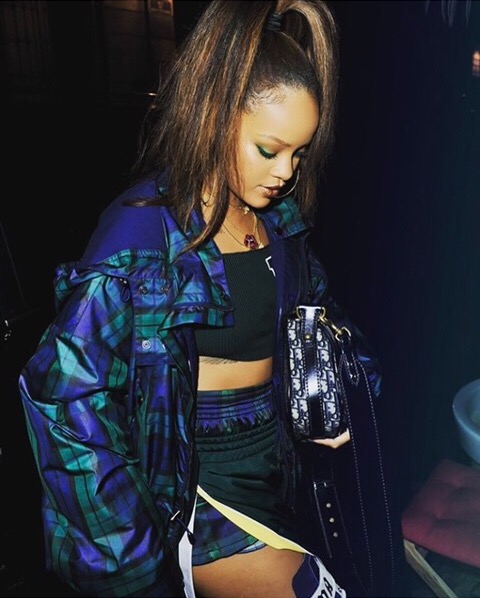 "Slayrage".
"I have experienced a new feeling. I call it slayrage. It's similar to cuteness-rage (when you see a baby or animal that is so cute you can't handle it and you get mad instead)only it's when you see someone slaying real bad. What triggered it? Seeing first a picture from the Fenty x Puma line and then pics from Zara Larssons nike cooperation. Like she put split pants on top of some silk boxer short??? Who the hell thinks of that? And it looks so amazing my head wants to explode??? Like in a butch but gay and silk underwear and new way to expose the thighs kind of way???"
– Elin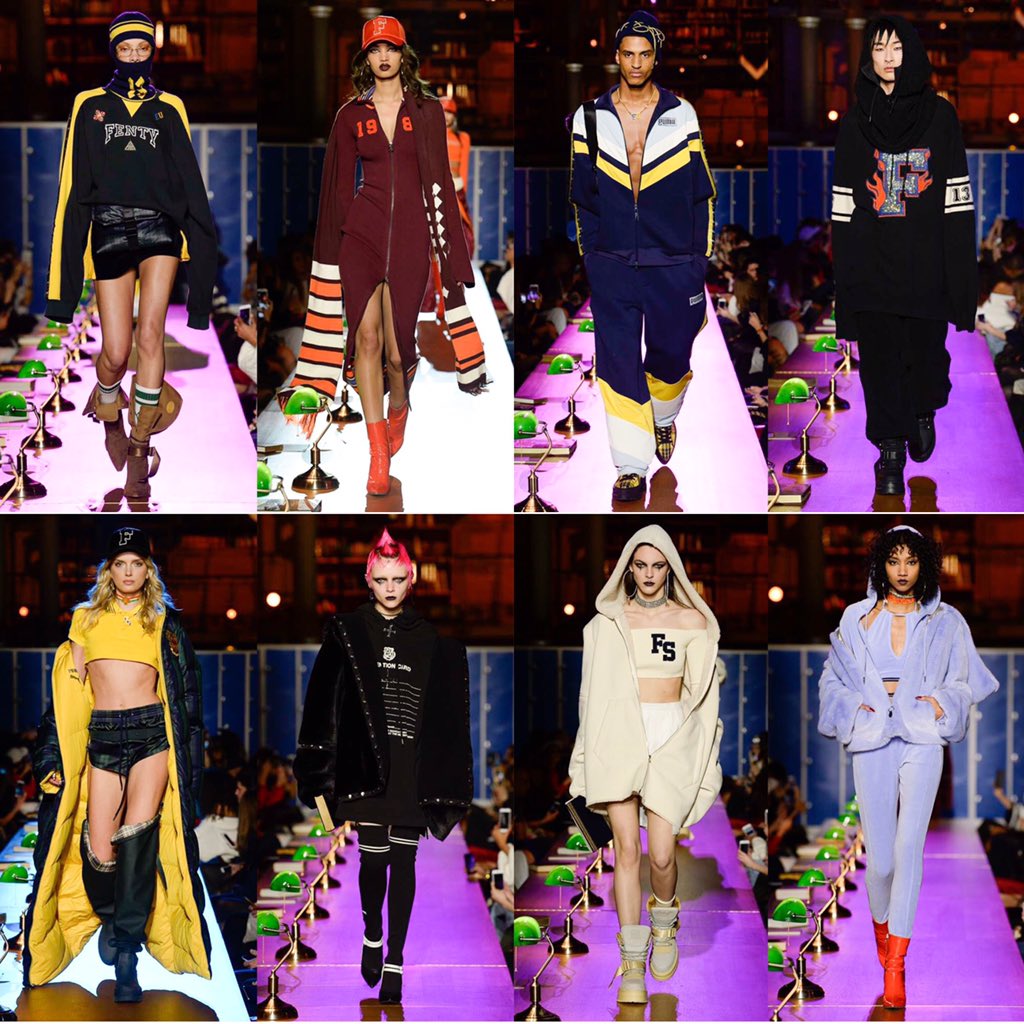 A few of Dan's favorite looks from the collection.
"The new collection makes me feel SOOO happy! To see Rihanna grow from such a small artist into the successful musician and fashion designer she has become is inspiring! I'm super proud of her. I love how the collection is based on an "American cliques" theme, from goths to skaters, to nerds and preppies and bad girls! It has something for everybody and is definitely my favorite FENTYxPUMA collection so far!"
– Dan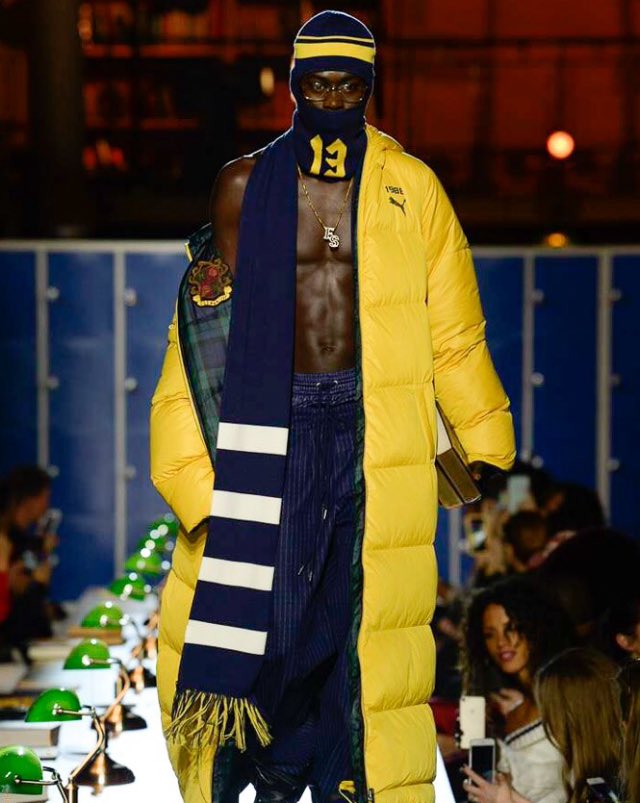 Fenty University, class of 2017.
"I was blown away instantly. The colors are vibrant, & the designs are so "Rihanna"."
– Chrissy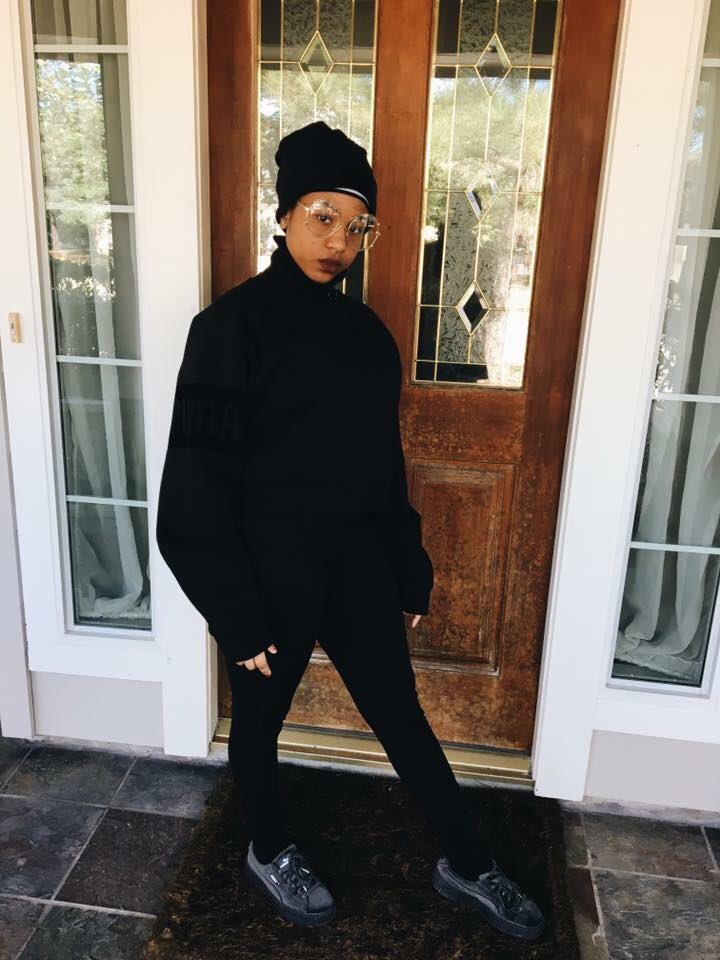 Tai wearing Fenty x Puma AW16 beenie and sweater, and Fenty x Puma creepers.
"LIKE A GLAMAZON FIERCE BITCH"
– Tai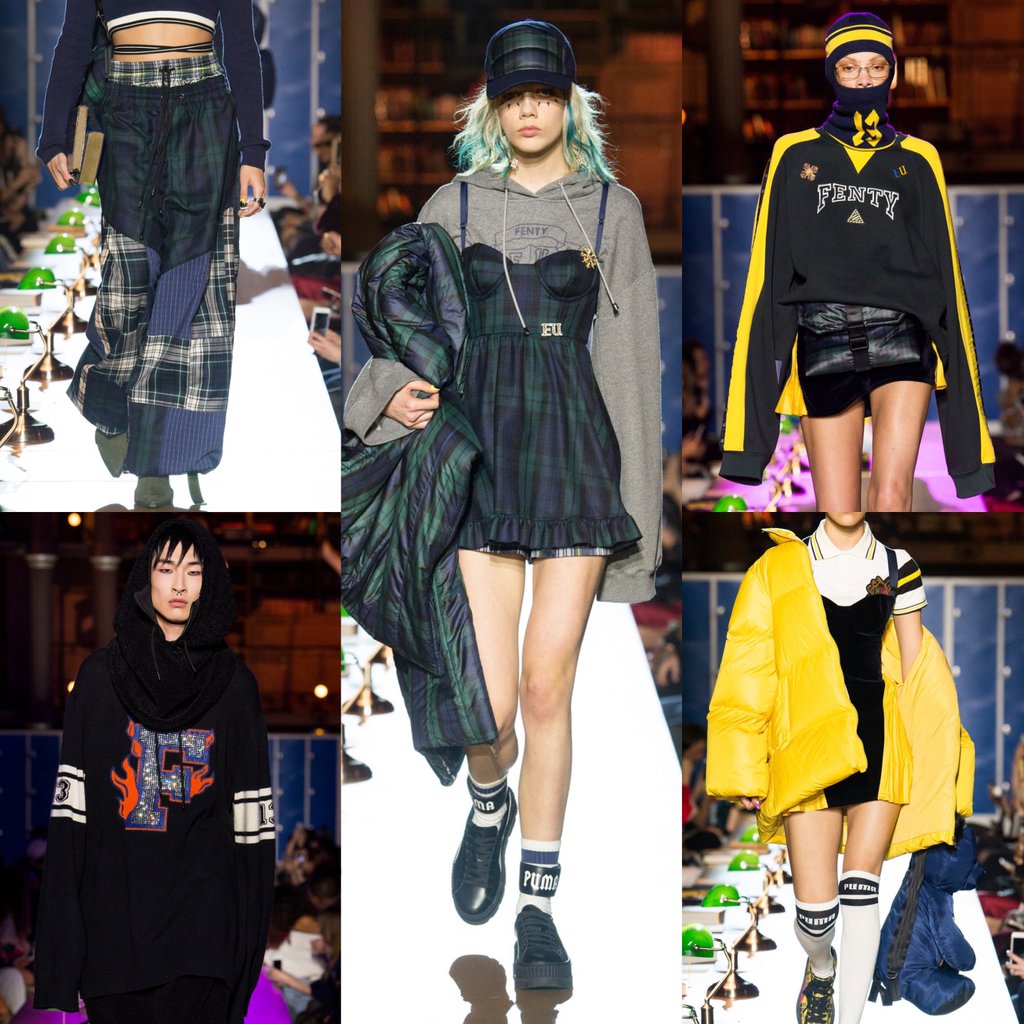 Some of Vinnie's favorite looks from the collection.
"This collection makes me happy. I love it because I'm so comfortable with this style. I could see myself wearing so many pieces from this collection. I definitely loved this one the most out of all, although the Fenty x Puma collections from before were marvelous as well. I was not expecting this at all, but Fenty never disappoints."
– Vinnie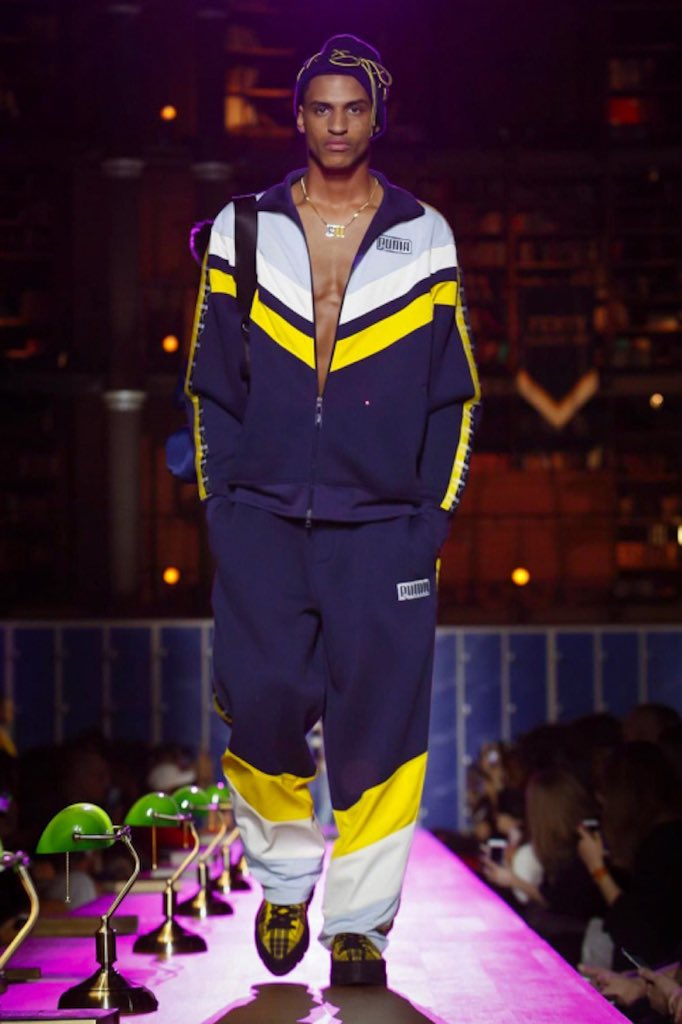 The models walked on tabletops at the French National Library.
"Her vision is so unorthodox. Just watching the fashion show & seeing her ideas manifested was invigorating."
– Kat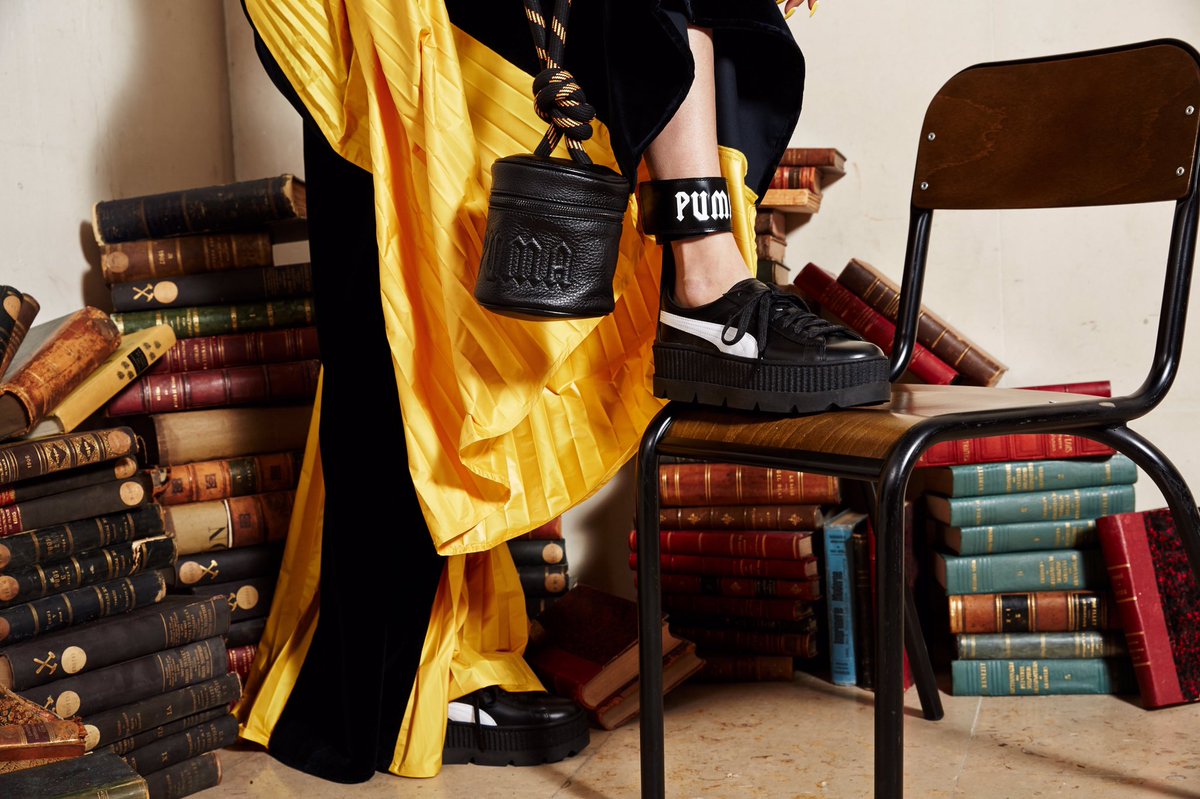 "I'm very intrigued by the innovative and versatile pieces that Rihanna and the other designers came up with. She did so well with picking the beautiful and comfortable fabrics and designs."
– Kai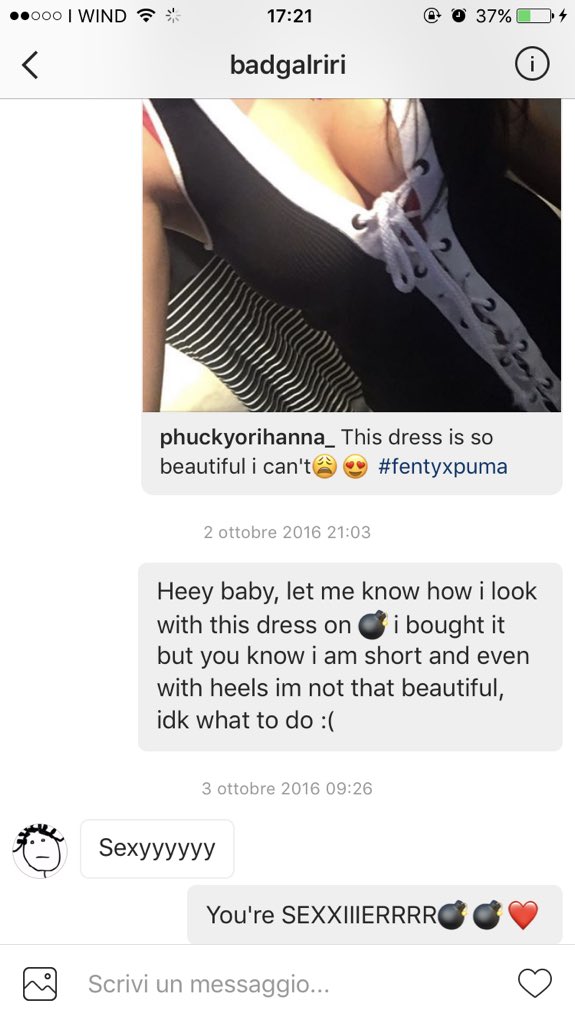 DM between Rih and Asia, who's wearing Fenty x Puma AW16.
"This Fenty X Puma collection got me totally SHOOK. It is everything and more than we expected from the style Queen. I'm so proud of her. I'm glad I've got some pieces from the winter and spring collection!!!!! Rihanna has an amazing fashion taste, we can notice that since when she was a child!!! Rihanna is able to influence others style as well. I love her."
– Asia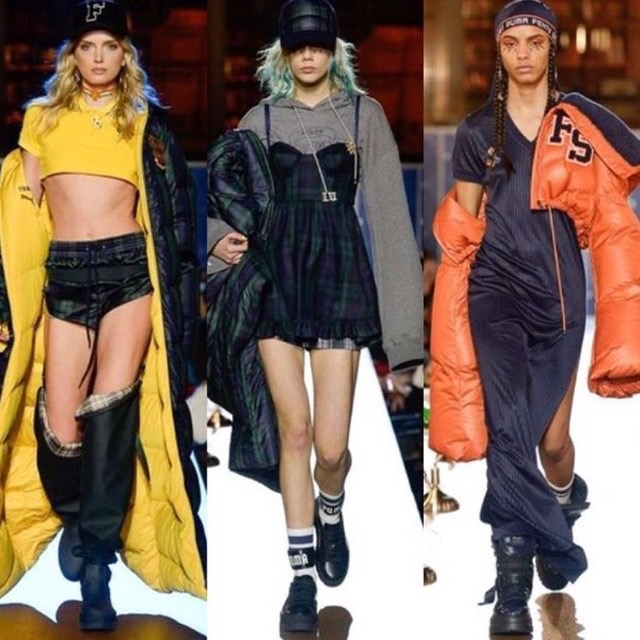 "My fav 3 styles ;-) /Renri"
"I felt I missed those school style which I did when I was high school and uni student! But the collection change those basic school style so much more stylish!!! How cool."
– Renri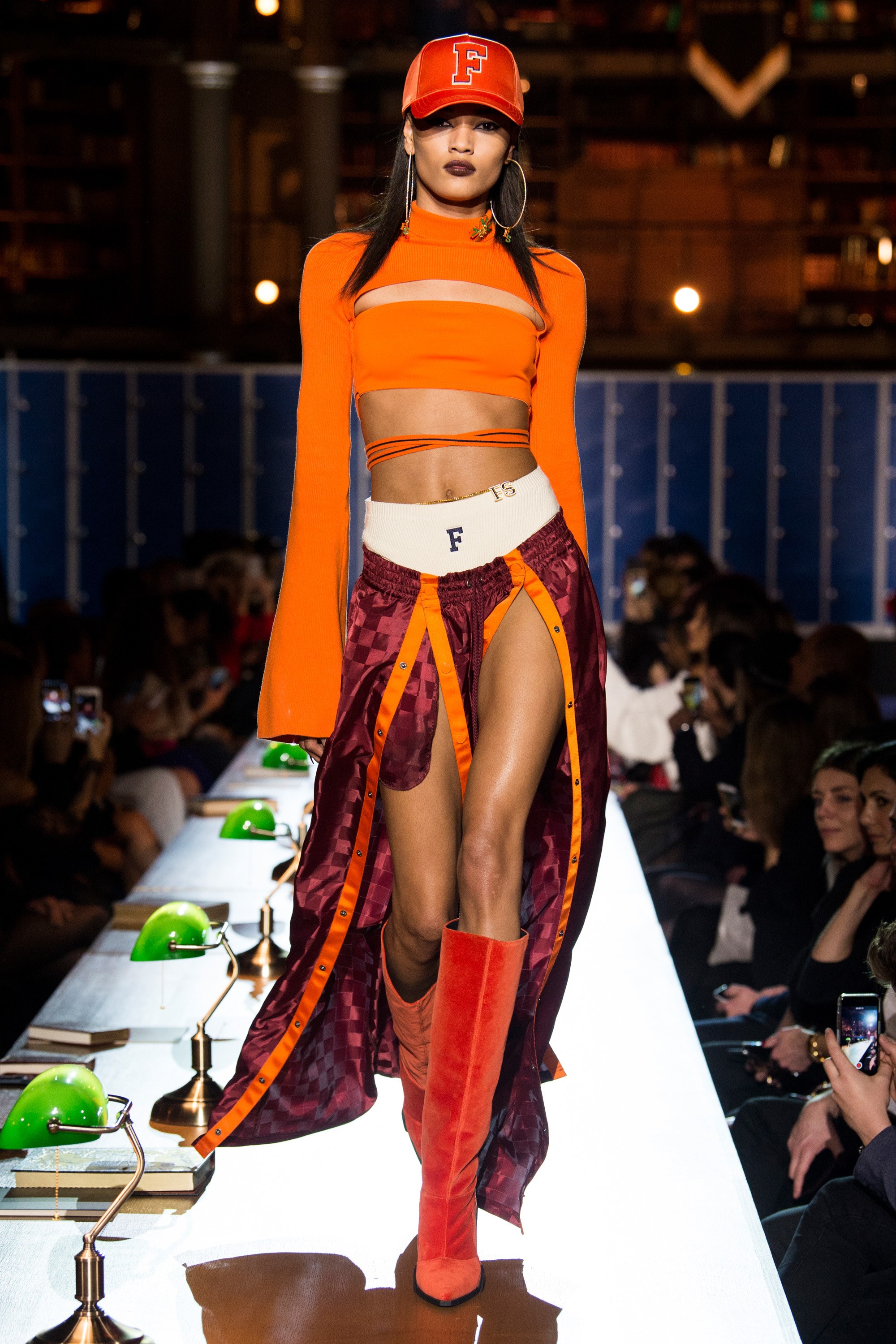 Lameka Fox walks the FENTY x PUMA AW17 catwalk in Paris.
"It makes me feel immortal."
– Gizem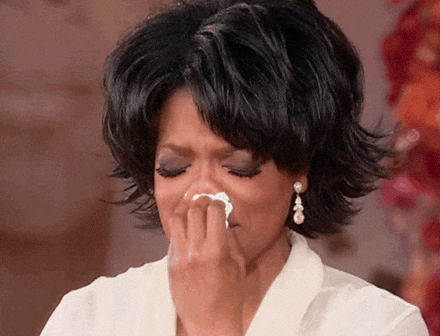 "The new Fenty x Puma Collection makes me feel immensely proud of Rih. I have watched and admired her growth over the years and seeing her doing something of this magnitude reminds me every time why I love her so much. #Caribbeangalsrunthings"
– Zoe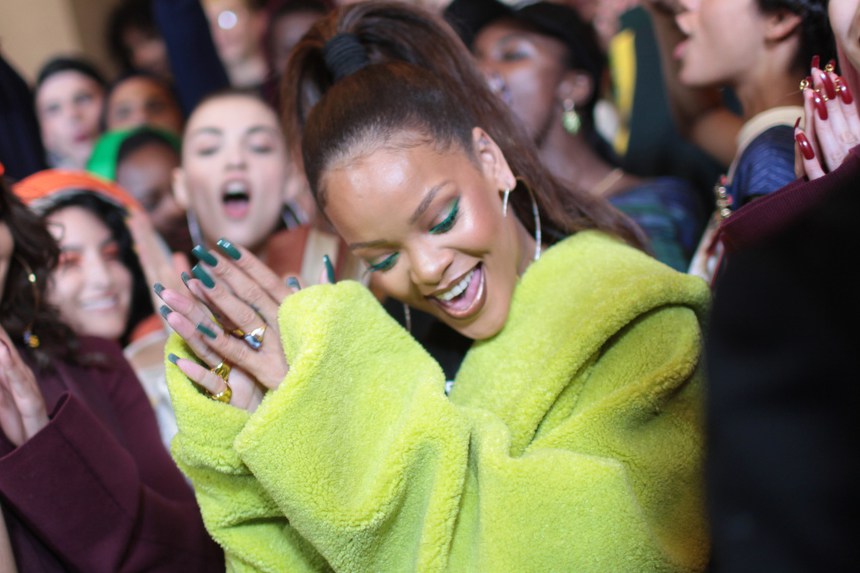 "Even though my student life is ending this June and I could not be more upset, this line brings back my university life in a much cooler and more elegant way as Fenty University. I can't wait to experience my new university. "
– Idil
A pic of her leaving the restaurant in Paris…That evening she waited in the car and when everyone left and I stood there with friends she turned on her light in the car and started waving at us and throwing kisses. /Nathalie
"It made me feel so excited!!! She's so creative… I even went to Paris to support her 3rd fashion show… Can't wait until this collection be available!"
– Nathalie